Addressing the Elephant in the Room – A Corporate Foundation convening series to discuss key unspoken challenges in a safe space
June 8 @ 1:00 pm

-

1:45 pm

BST
Following our online roundtable event in October 2022, we are thrilled to announce the launch of our Corporate Foundations Series entitled: 'Addressing the elephant in the room'.
Hosted by Business for Societal Impact (B4SI) and Corporate Citizenship, part of SLR Consulting, this series presents a unique opportunity for European based Corporate Foundations to come together and discuss key issues and common challenges—while leaving the space for fresh ideas, practical support and new opportunities to develop.
Each convening within the series will aim to tackle one of these key issues (elephant in the room) addressed at the October Roundtable event.
---
Date: Thursday, 8th of June at 1pm-1:45pm BST
Join us for our second event where we will hear from JTI Foundation on their funding models journey. We will discuss how to find the right balance between impact measurement and trust-based philanthropy (i.e., light-touch evaluation, non-restrictive funding, long term grants).
Guest Speaker: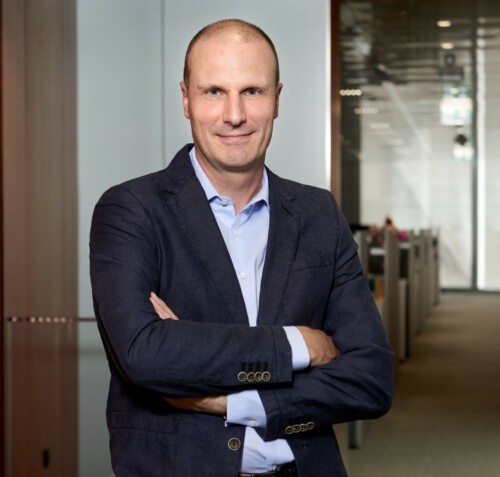 Stefan Rissi, Head of Community Investment & Director of the JTI Foundation
Stefan Rissi studied at the universities of Zurich and Paris Sorbonne, and holds a PhD in philosophy. Between 2002 and 2004, he was editor at the Swiss National Science Foundation, and subsequently Dramaturg and strategic advisor at the Zurich Opera from 2004 until 2009. Since then, he has been global head of Community Investment at JTI, a multinational company based in Geneva, and Director of the JTI Foundation, a charitable foundation supporting disaster management programs across the globe. He holds a DAS in Nonprofit Management and Law from the Center for Philanthropy Studies, Basel. Stefan Rissi is a member of the board of directors of the Fondation Suisse du Service Social International; the Vice President of the Board of the Béatrice Hoffman Foundation; and a member of the Steering Group of B4SI in London.
The JTI Foundation is a non-profit organization registered under Swiss law, which is financially endowed and managed by JTI. Its mission is to help victims of natural or man-made disasters improve their quality of life. We focus on partnerships to support emergency relief programs, and we build long-term disaster risk reduction programs. We consider disaster risk reduction a critical element of any sustainable development program. For more information, please visit www.jtifoundation.org
---
Standardizing impact measurement
Date: Thursday, 14th of September at 1pm-1:45pm BST
Guest Speaker:
Kate Sullivan, Monitoring, Evaluation and Learning – The Human Safety Net
Kate Sullivan works as the Monitoring, Evaluation and Learning Manager with The Human Safety Net, the corporate foundation of Generali Group, overseeing the impact measurement strategy to guide its work with NGO partners. Previously she worked as the Research & Evaluation Director and similar staff roles in a variety of grassroots NGOs, INGOs and UN Agencies specialized in health and human development.
The Human Safety Net's mission is to unlock the potential of people living in vulnerable circumstances. The programmes funded support vulnerable families with young children and support the financial inclusion of refugees through work and entrepreneurship. In its first five years of operation, The Human Safety Net has expanded its activities to work with a network of 77 NGO partners in 24 countries.
---
Watch the previous webinar about:
---
Upcoming sessions will be about:
More details to follow
---
Alignment to parent company's strategy
More details to follow