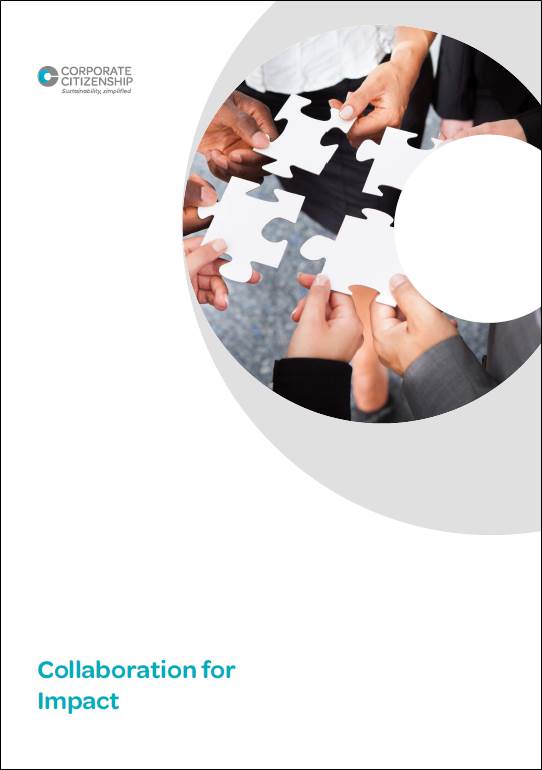 March 2017
Research by Corporate Citizenship reveals that an era of collaboration is upon us. As companies aspire to achieve greater societal impact, they are moving away from traditional partnership models and seeking out new models of collaboration.
It is evident that many of today's and tomorrow's biggest challenges cannot be tackled in a piecemeal fashion or in isolation – they cross politics, industries and geographies. This report highlights the role of business in bringing about change by addressing these issues collaboratively. It highlights five key models of collaboration and outlines the steps to a successful collaboration.
Click here to download the report.
To speak to one of the team about the research or your collaborative programme needs, please get in touch, or call our London office on +44 (0)20 7861 1616.
Source: CC Social Impact Feed