In 2019, at the event, Fintechs: Ethics as a Key Business Driver, one of the largest fintech payment providers was asked what it was going to take, to make "big tech" more responsible? The depressing answer: regulation.
Frankly it's a bit late, if it's being left to regulation to bring into line expected behaviour. Because typically, by the time regulation has the teeth to make the bite hurt, customers, investors, shareholders, activists and the media are already halfway out the door, ready to spend and invest elsewhere, and the reputational damage is done.
So here's why not only big tech but all businesses should be taking a positive impact lens to their tech creation and usage, plus three key choices that all businesses can make.
The regulatory "push"
With the EU having taken on the tech giants for decades to fine anti-trust abuse, the new EU Digital Services Act can now fine platforms such as Facebook, Google and Twitter up to 6% of their global revenue, for not doing more to tackle illegal content. This is in contrast to US regulations, where Silicon Valley lobbyists have largely succeeded in keeping federal lawmakers at bay, and there are few expectations that the tech giants will voluntarily apply these rules outside the EU. However, as EU Internal Market Commissioner Thierry Breton stated, "The time of big online platforms behaving like they are 'too big to care' is coming to an end."
Investment flow
The financial investment direction continues towards ESG funds, and the financing of purpose-led fintech, as well as impact tech. With over $500bn flowed into ESG-integrated funds in 2021, contributing to a 55% growth in AUM in ESG-integrated products according to MSCI,1 the appetite for ESG shows no signs of abating. Despite debate about the integrity and plethora of rankings data, investment is leaning towards those companies exhibiting empirical evidence of responsible business across the E, S and G. Fintech is attracting mega-raises, such as Nubank's $750m, and fuelling the growth of further unicorns (those valued at more than $1bn) such as GoCardless and Acorns. Similarly, investment into impact tech firms – those addressing the UN's SDGs – has jumped from £59m in 2011 to £2.8bn.2
Fintech vanguard
Fintech has been in the vanguard of financial inclusion over the past decade, according to the World Bank Group, helping 1.2bn adults gain access to financial services, with the unbanked population falling 35%, primarily boosted by the increase in mobile money accounts. Helping to level the playing field are brands such as JUMO World, providing banking services and loans to empower the excluded across Africa. Vestpod in the UK empowers women to invest, helping address the £15bn gender investment gap.
It's tech that is enabling new possibilities. The science for Monzo to put gambling blockers on its sites. Alibaba's UN Earth award-winning Ant Forest, with 200m users, equivalent to 3% of the world's population, has reduced 1.2m tons of carbon emissions and planted 10.25m trees. Starling Bank's Make Money Equal campaign provides open access to a less gender-stereotypical image library.
Smart tech is providing greater control over positive investment decisions. Clim8 Invest allows direct investment into companies fighting climate change. iClima Earth provides climate fighting indices, investing only into companies that reduce carbon. Cultivo enables investment into carefully selected projects globally, using satellite data and remote sensor technology to forecast and protect the value of their natural capital.
The expectational pull
These fintech challengers are the "pull" to the regulatory "push" towards tech for good. Upstarts to believe in, they meet the pervasive all-audience sentiment that prioritises better-behaved companies and products. Edlelman's Trust Barometer 2022 reveals that beliefs and values underpin 80% of all stakeholders' investment choices, influence 60% of place of work choices, and affect 58% of purchases and brand advocation. With stakeholders now holding businesses accountable, that's an awfully strong tide of sentiment and expectations to swim against.
Three key actions
Tech for good is an active choice that all businesses can make. Every piece of software and hardware purchased. Every website built and communication sent. Start by activating:
Renewable hosting. Move the hosting platform and energy used to renewables. Use cloud-based data centres – twice as energy-efficient as a typical data centre. Even the biggest players such as Google have renewable options, including the cleanest data centre available – Finland, Europe North – all with carbon monitoring functionality.
Lighter website footprints. Modern coding that's clear and concise, without unnecessary comments, tracking scripts and third-party plug-ins, ensures quick loading of pages, reducing the digital carbon footprint. Reduce page weight with imagery that adds value, without unnecessary filler images, and avoid heavy animation.
Accessibility. Design and build the website with accessibility in mind, including colour balance ratios, semantic coding, appropriate alt text and labelling, so screen readers understand what items are, and include transcripts for videos.
Make tech for good your business. Move from "potentially harmful" to "positively impactful".
It really is that simple. And too stupid to ignore.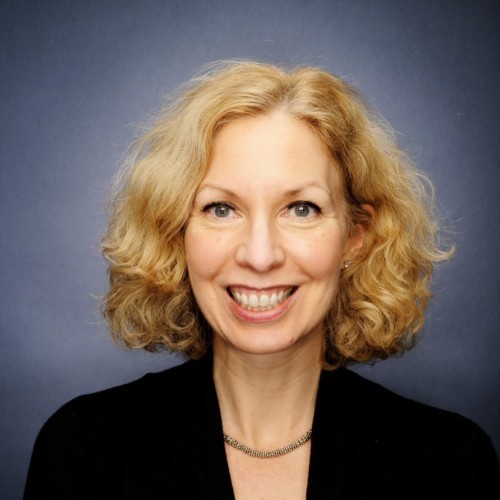 Author: Fiona Couper, Chief Marketing Officer, Teamspirit
An award-winning, full-service, financial services marketing specialist, Teamspirit's mission is to transform the world of finance for the better. It is currently running a podcast series, Stand and Deliver. The ESG Activists.
---
1 Morningstar, USD as at 31.12.21. Includes all open-end funds and ETFs domiciled in Europe, excluding money market funds. Morningstar Filter: Sustainable Investment-Overall = Yes.
2 Tech Nation. The jump in investment comes after a decade of increased cash pouring into impact tech firms, with investment rising from £59m in 2011 to £2.8bn last year.
Source: CC Social Impact Feed