Flexible working is the future of business. Although a move towards flexible working was becoming increasingly common (especially in industries such as tech) prior to the Covid-19 pandemic, it took a lockdown to rapidly accelerate the uptake in home working and flexible hours, from a novel idea to a staple in the world of work. Though we are now post-pandemic, and the need for home working has receded, reverting to pre-Covid work practices has met staunch opposition – as illustrated by the 'great resignation'. As UK businesses are finding it harder and harder to recruit and retain talent, a new approach to working practices, that emphasises the importance of a better work-life balance, is vital.
At Virgin Money, we're aiming to address this through A Life More Virgin, which offers our colleagues equal parental leave, generous holidays with additional wellbeing days, and flexibility on where and how we work – all of which are accessible from the first day of employment.
When developing A Life More Virgin, we asked ourselves tough questions about what 'going to work' means in a post-pandemic world, and realised the answer is different for everyone. Instead of creating rules that dictate how colleagues should live their lives, we've designed something based on what colleagues told us, that gives them the tools to make the most of it. So, role permitting, our colleagues are welcome to work where they like within the UK. We also offer 30 days' annual leave (plus bank holidays) and five additional wellbeing days, two paid volunteer days and 20 weeks of parental leave, regardless of gender.
Many businesses are currently experiencing a period of cultural conflict, as decision-makers and employees disagree on whether flexible working will benefit their business. At Virgin Money, our reasoning for implementing flexible working practices was simple. Firstly, accommodating remote working allows hiring to be truly talent-based and removes the geographical limitations of job roles, widening the pool of candidates.
Secondly, our Future of Work survey shows that greater flexibility in location improves employee satisfaction and is something candidates actively seek out when applying for jobs, making our business more attractive to new talent and fresh ideas. It's also worth noting, we supplement remote working with a network of hubs across the UK, to ensure our colleagues continue to benefit from physical networking and collaboration.
Finally, flexible working also offers unparalleled opportunities to build more diverse teams. A diverse team has many benefits, but a key one for our business is that having a diverse range of cultures, capabilities and ethnicities, means we have a workforce that is reflective of the communities we serve.
Since launching A Life More Virgin in November 2021, we've seen an outpouring of positivity, and people are constantly sharing the ways it has benefited their wellbeing. We will not become complacent though – we will keep measuring and reviewing the package, to make sure colleagues are getting the best possible integration between work and home life, and that their careers work around their lives.
The world of work is at an inflection point with regards to flexible employment. We either get on the train or are left behind. Virgin Money intends to continue leading the way for other organisations to follow in our footsteps; setting the stage for rewarding employment to allow us to live A Life More Virgin.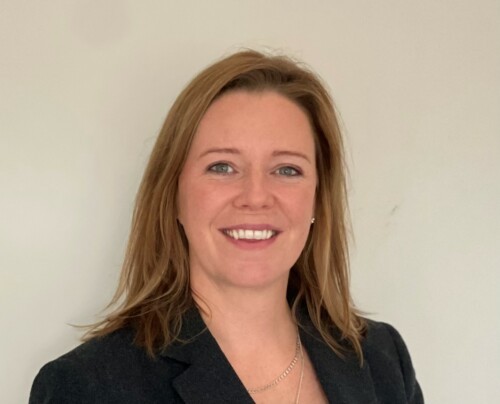 Author: Gill McNeill, Head of People Services at Virgin Money
Source: CC Social Impact Feed